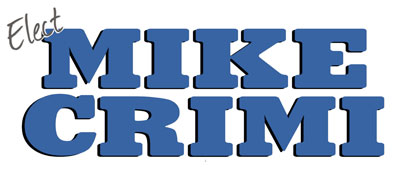 Mike Crimi is a Conservative Businessman in Marion County.
Mike owns Express Care of Belleview and Leesburg where he serves as a Physician Assistant. He is currently the largest employer in the south of the county. He has been very blessed as a business owner for the last 22 years, which has afforded him the opportunity to give back to the community in other ways.
He was born in East Orange, New Jersey where his wonderful parents adopted him and then moved to Florida when he was 12 years old. He is a graduate of Lake Weir High School and went on to Central Florida Community College where he graduated from the EMT/Paramedic program. He then attended The Florida State FireCollege where he became a certified smoke driver. He served proudly in the United States Army as a Combat Medic for 3 years. He then continued his education with the University of Florida where he graduated with his Bachelor's degree in Health-Related Medical Professions and obtained his Master's degree as a Physician Assistant from the University of Nebraska.
He has three successful children who all live and work in Marion County and three beautiful grandchildren whom he is most proud of.
Mike is not a professional politician and does not need this position for a job. He genuinely cares about the county and would like to make it great again. He believes he can make some much needed positive changes when he is voted into office. He would like to develop a county health clinic for county employees and their families to obtain their needed health care services. This would be cost-effective and efficient for both the employees, their families and the county, saving millions of taxpayer dollars per year.
There have been many mistakes that previous and current commissioners have voted on, costing over $30 million each! The most recent of these include the Oxford landfill, the Federal Express road to nowhere and the current lawsuit with the Ocala Ranch Developer. These would have never occurred under the proper watch of an educated professional. A true conservative leader would have stopped them long before they happened. Mike has the experience and foresight to be able to make well-educated decisions that are not only appropriate for the present but also for the future. He also believes in term limits. Two terms or 8 years is ample time to make a positive change, if these changes have not occurred he believes in stepping down and allowing someone else with a new perspective to try.
Political advertisement paid for and approved by Mike Crimi. Rebublican, for Marion County Commission District 2